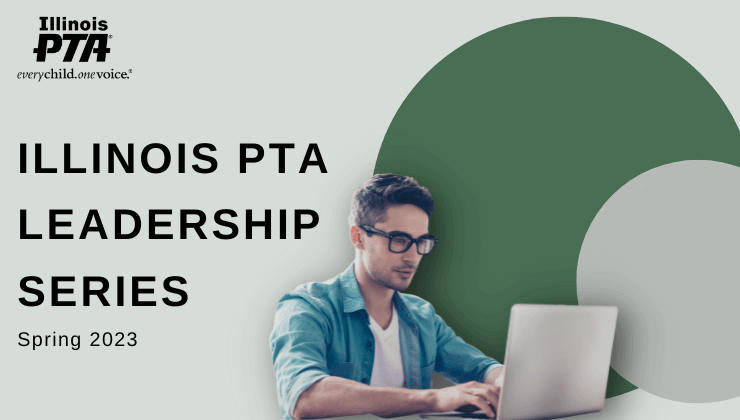 Illinois PTA Spring 2023 Leadership Series
Collaborating Effectively: Playing Nice in the Sandbox
Wednesday, May 10th
6:15pm – 6:55pm
This workshop will focus on the most effective and practical skills to collaborate and manage natural conflicts in a constructive way. Participants will offer their list of common conflicts in our PTA work and how we can successfully navigate mutually acceptable solutions. We will use a variety of activities to have a deeper understanding of conflict and to feel more confident in managing conflicts as PTA partners and leaders.
Parliamentary Procedures
Wednesday, May 10th
7pm – 8pm
Conducting Successful Meetings Using Parliamentary Procedure
This webinar will help you to define what Parliamentary Procedure is and why it is important in running a successful meeting. Recognize the benefits to having an agenda and how to confidently conduct business using motions and amendments. Tie Parliamentary Procedure in with leadership skills and the result will be a successful meeting.
PTA Officers Open House
Tuesday, May 16
7pm-8pm
What did I get myself into? Join other presidents, vice presidents, treasurers for networking and time to discuss your new role! You will leave inspired and ready for your new role with information and a friend to call.
Family-Partnership Standards in Action 
Monday, May 22 
7pm – 8pm 
Are Your Standards in Action? Join us as we highlight the standards for Family-School Partnerships.  We will discuss the standards and share ideas to help your local units put the standards into action.  We will learn from each other, and you will be able to choose a goal that will strengthen your partnership. 
Role of PTA in Your School District 
Wednesday, May 24 
7pm – 8pm  
Join various local leaders as they discuss the role of PTA in their school districts. During this round table session, you will hear the stories of school district leaders and their partnerships.