With Illinois schools currently closed statewide to slow the spread of coronavirus, Illinois PTA would like to share resources for families to use during this time at home to help keep kids engaged in learning as well as have fun and stay active.
We encourage families to check their school or district website to find links for the programs that your child may already use at school. Many schools use digital programs that students can access from home. These programs will align with what your child was doing at school. Your local library website, even if the library is closed, can also connect you to dozens of digital resources. 
NOTICE – This information is provided as a resource. Illinois PTA does not endorse any specific company or organization. Please verify all information independently. We encourage parents to actively participate with their student learning to ensure tools students use are safe and age appropriate.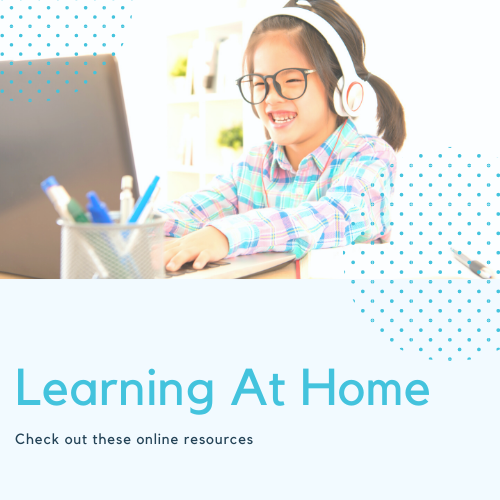 Social-Emotional Learning: A Useful Tool for the Times

Social Emotional Learning (SEL) Series Part 1, A Win-Win for Everyone

Social Emotional Learning (SEL) Series Part 2, Adding Families to the Mix

Social Emotional Learning (SEL) Series Part 3, Schools Reopening

PBS Kids DIY Nature Projects #CampYouTube (7/9/2020)

How to Choose the Best Apps for Summer Learning from pbs.org (7/9/2020)

5 Summer Camp Alternatives for Your Kids (6/25/2020)

Be a Learning Hero "Summer Stride" Program

2020 Parents Guide to Google Classrooms (4/27/2020)

Kitchen Scrap Gardening from Action For Healthy Kids (4/23/2020)

5 Home Learning Experiences for the Elementary Grades from Edutopia (4/16/2020)

GPS Take 5 for Parents: Dr. Michele Borba on How to Help Kids Learn Empathy (4/16/2020)

Quarantined Mom: Week 3 by Cindi Williams from Learning Heroes

Kitchen Science: 3 Mini-Experiments to Try at Home from Great Wolf Lodge (4/15/2020)

Agonizing Over Screen Time? Follow the Three C's By Erika R. Cheng and Tracey A. Wilkinson from The New York Times (4/15/2020)

Fun Activities You Can do With Your Kids Around Building a Rock Collection from Great Wolf Lodge (4/15/2020)

Take 5 for Adults: Dr. Ross Greene on Creating a Collaborative Partnership with Your Child from Glenbard Parent Series
(4/13/2020)

Family STEAM booklet  (3/27/2020)

The (Actually Doable) Guide to Working from Home – While Your Kids Are At Home from camillestyles.com (4/8/20)

COVID-19: Five Helpful Responses to Families(3/27/2020) This information was supplied by our Illinois Classrooms in Action.

Educational Apps That Don't Need Wi-Fi or Data from commonsensemedia.org (3/24/2020)

"Quarantined" Mom blog by Cindi Williams (3/26/2020)

Audible free collection for kids (3/24/2020)

National PTA's Frequently Asked Questions Regarding COVID-19 (3/18/2020)

Online Resources for Parents and Students During COVID-19 Closures (3/17/2020)

Leander Council of PTAs E-Learning Resources (English)(3/17/2020)

Leander Council of PTAs E-Learning Resources (Spanish)(3/17/2020)

Easy Hands-On Activities Families Can Do At Home (Teacher Approved!) (3/17/2020)

30 Great Educational Netflix Shows (3/17/2020)

Scholastic Learn At Home Day-by-day projects to keep kids reading, thinking, and growing (3/17/2020)

pbskids.org (3/17/2020)

National Geographic Kids (3/17/2020)

Free Educational Sites (3/17/2020)

DIY Escape Room for Kids (3/17/2020)

175+ Amazing Online Learning Resources from weareteachers.com (3/26/2020)

Coronavirus support from greatschools.org (3/26/2020)

Keep Calm, Learning is On! from bealearninghero.org (3/26/2020)

Reduced-cost Internet Access for Low-income Households, Access by AT&T (4/1/2020)

Low-Cost Internet Service Programs Tool Kit, EveryoneOn (4/1/2020)

School Meals During COVID-19, USDA (4/1/2020)

Stop Misinformation! COVID-19 Mythbusters, WHO (4/1/2020)