2023 Illinois PTA Convention
When: Thursday, April 20, 2023 (7:00 pm – 9:00 pm)
Saturday, April 22, 2023 (9:00 am -2:00 pm)


Why should I attend?
Statewide Networking – Connect with other PTA leaders and members to learn, grow, and get inspired.
Celebrate – Celebrate the accomplishments of our Illinois PTA members, units and leaders
Advocacy/Action – Collaborate, Share knowledge, Effect positive change for children
Anna King is the 57th president of National PTA. She has over 20 years of leadership experience at all levels of PTA, including Oklahoma PTA president and National PTA vice president of membership. Anna believes that it's a heart for servant leadership that inspires people to do noble work that calls for them to offer the best of themselves, through humility and courage. She also believes that ALL children deserve to learn in a safe and welcoming environment, no matter who they are or where they come from. Read more.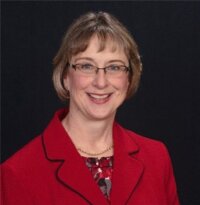 Laura Bay was elected the 54th president of National PTA in 2015. Prior to her election, she served as president-elect, secretary-treasurer and on the Board of Directors. She also served on the finance, field service and organizational viability committees. Bay is a passionate advocate for education and children's issues and believes that PTA is the organization which actively supports and promotes parent, teacher and community involvement in child and education issues. Read more.