Illinois PTA 117th Convention 
Save the date! Click here for the top 5 reasons why you should be at the 117thAnnual Illinois PTA Convention!  Didn't make it this year? Check out the highlights from the 2018 Convention!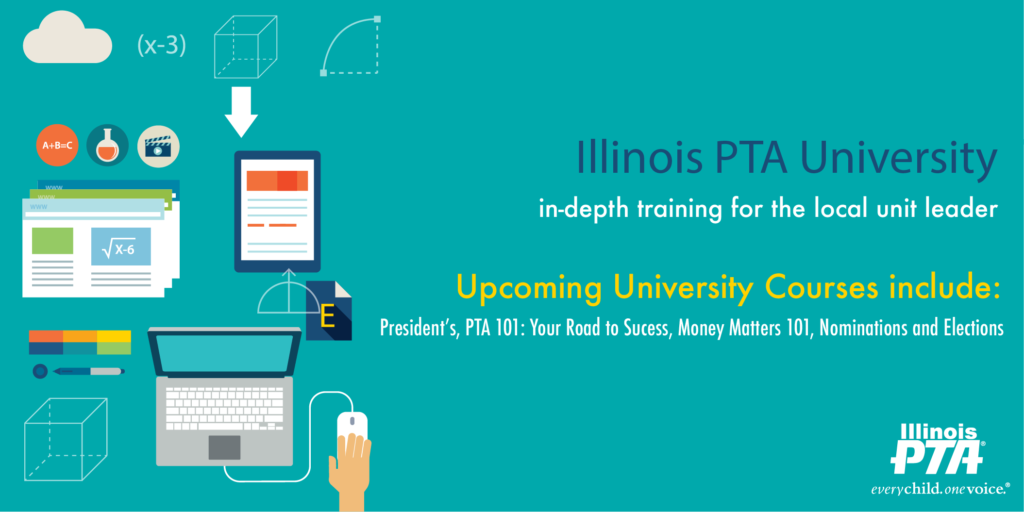 Upcoming Trainings Webinars
Spring is election season for most PTA's. Have you elected your nominating committee? Do you know how to run an election meeting? Join us for upcoming webinars on the Nominating Committee and Election Process. 
Thinking about being a PTA officer or do you have you been unable to attend in person PTA leadership training? Whether you're a first time officer or a seasoned vet looking for a refresher tune in for our upcoming PTA 101: Your Road to Success, President's Course and Money Matters 101 webinars.
Registration is required and will close at least 48 hours prior to each course to allow for course materials (PTA 101/Money Matters 101 and President's Course) and webinar links to be emailed to attendees or sooner as space is limited.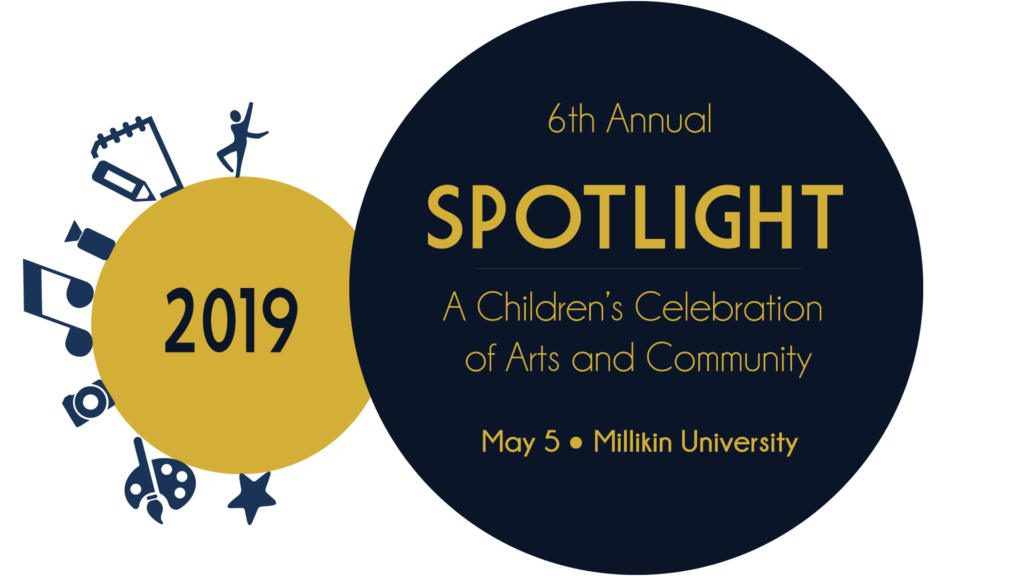 SPOTLIGHT
SPOTLIGHT is a FREE event developed in partnership with Millikin University to celebrate the children in our state. This event is open to all children and families in Illinois. This afternoon of celebration, held on Millikin University's Campus in Decatur, Illinois, will provide arts opportunities for children of all ages through the various workshops available for them to participate in. Adults and children alike will be inspired by the gallery displays of pieces created by our Reflections participants.
Save the date for SPOTLIGHT May 5, 2019!
MemberHub Webinars
Click 
here
 for a calendar of upcoming MemberHub webinars. If you'd like to register, click on the name of the one you'd like to register for, then copy and paste the registration link from the calendar item into your browser.
Missed a webinar?
You can 
check out our recorded webinars
 and view them at your convenience. If you registered for a particular webinar and were not able to attend, you will be emailed the link to view that particular video within 1 day.