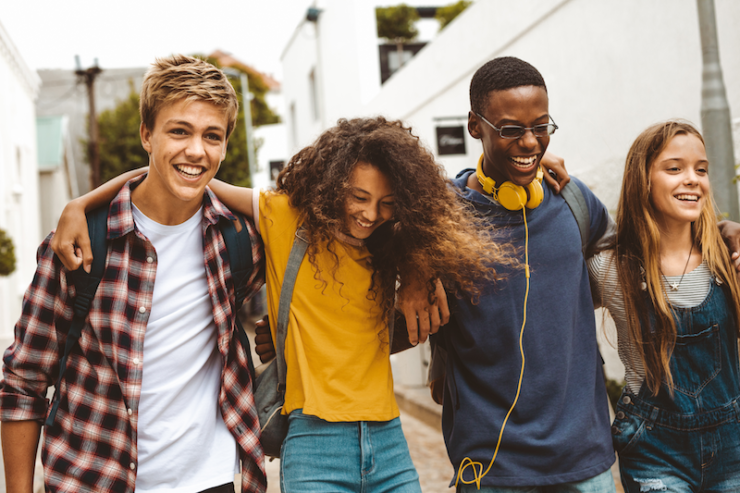 There is No Wrong Way to PTA
With schools facing challenges like shrinking budgets and lack of educational equity, PTA is more important than ever.
The PTA provides programs on strengthening family-school partnerships, and free resources for members on issues and areas such as STEM and health & safety.
Frequently Asked Questions
See how PTA's across Illinois bring families, schools, and communities together.
Franklin Elementary School PTA - Let's Taco-bout Internet Safety
The Franklin Elementary School PTA, led by rockstar President Christine Nelson, recently threw an awesome event called "Let's Taco-bout Internet Safety!" The tacos from a local restaurant were on point and brought in around 30 amazing families who were eager to learn about online safety. The PTA and the principal teamed up to deliver a totally cool presentation on the five key points of being "Internet Awesome": smart, strong, alert, kind, and brave. Attendees also got to participate in some wicked activities that sparked some great conversations and had everyone pumped up to share with the group. This event was a total win, bringing families together to learn and have some fun.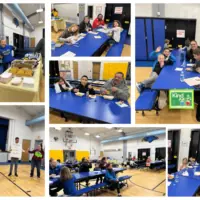 Jefferson Elementary PTA Winter Ball
Check out the Jefferson Winter Ball Family event that took place in January! The event was a huge success used to promote the school's Reflections Program and bring families together.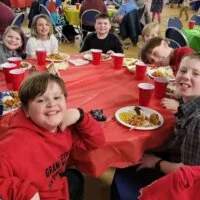 Aldrin PTA, INC. Hot Dog Day
The students asked for mustard and PTA answered their request! Now they were able to see a hot dog, ketchup, and mustard PTA members volunteering.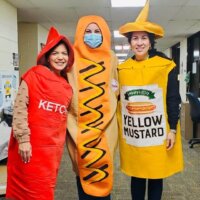 Douglas Elementary School PTA
The Douglas Elementary School PTA hosted the first annual movie night on September 16th. This was a wonderful opportunity to get families together to kick off the new school year. The event was very well received and the PTA received many compliments for such a fun family night (and an awesome concession stand too). The PTA had just as much fun hosting this occasion, as the audience did watching the movie. This is an event they hope to continue for many years to come!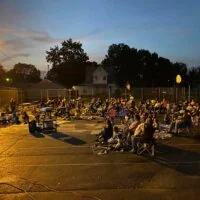 Chicago Region Hosts Cooking Demonstration
On Tuesday, October 18, Illinois PTA – Chicago Region hosted a cooking demonstration by Chef Gregory Johnson Sr, aka Chef Greg'O as part of the National PTA Education Nutrition program. Chef Greg'O prepared pasta primavera, demonstrating that cooking a nutritional low-cost meal for your whole family can be easy and accomplished in under 25 minutes.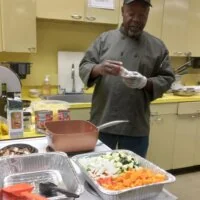 Lake Park PTA
Teachers and staff at Lake Park spent the last few weeks nominating students for the "Lake Park All-Stars" award, an award that recognizes just some of the amazing things our students do every day. During their PTA meeting last night, they invited families out to view the award ceremony!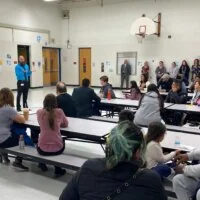 Calvin Coolidge PTA
Calvin Coolidge PTA kicked off the new year by sponsoring an 8th Annual Back-to-school picnic. The students, families and staff enjoyed games, music, a magician, vendors, and community organizations.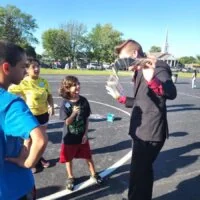 Wehde ECC PTA
Wehde ECC PTA in Crystal Lake had a great start to the new school year. They decorated for the first day of school and chalked the walk! They also had a staff breakfast on the first day.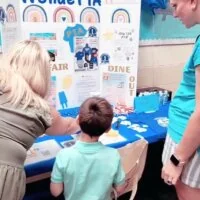 East Prairie PTA
East Prairie PTA (Skokie, IL) was thrilled to host a STEM+Families Math Night in conjunction with local Mathnasium outlets on April 28th. At their Math Night, the Mathnasium staff, with the help of some teacher volunteers, showed students that math can be fun by playing math-themed games and activities.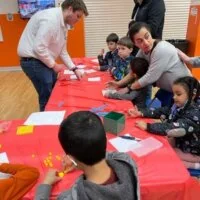 Woodland Community Consolidated School District 50 PTA, INC
Woodland Community Consolidated School District 50 PTA, INC hosted a successful International Night at their school. They had over 350 people that enjoyed the event. Families showcased their countries as well as some performances from students, dancers, and teachers.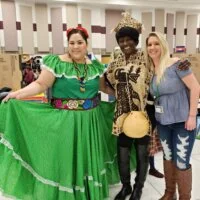 Coal Valley PTA
Bicentennial Elementary School Clean-up
PTA
Taking
Action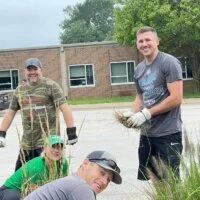 Abe Lincoln PTA
Abe Lincoln PTA held an ice cream social alongside their book fair. Many families came out to enjoy personal ice cream cups and shopped for new books. They benefitted from IL State PTA President, Carolyn, lending a helping hand as she spoke with families about showing support for the PTA.