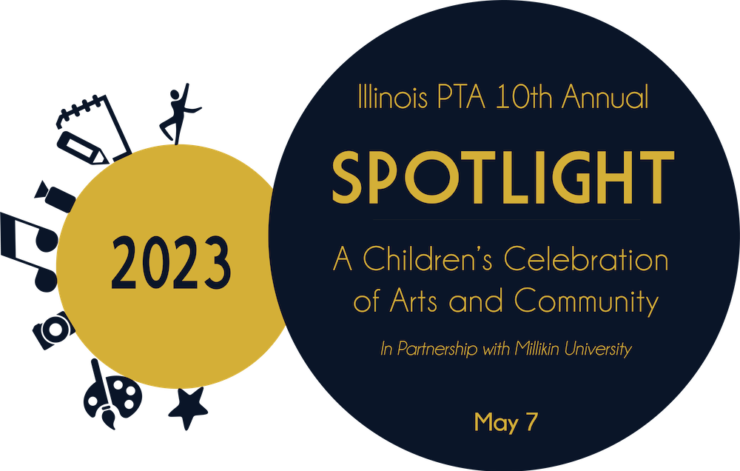 Illinois PTA Reflections Program 2022-23 Results
Each year the National PTA Reflections Program gives children a venue to share their creativity and perspective. Join us on May 7, 2023 at Millikin University in Decatur as we share the amazing pieces our Illinois children reflect on and create around the 2022-2023 theme "Show Your Voice". 
All Families are invited to participate in workshops to explore the arts, visit the galleries displaying the children's pieces that advanced to the state level and be a part of the recognition ceremony. 
"SPOTLIGHT is just pure excitement to be able to bring our children and families together to experience and enjoy. Absolutely my favorite Illinois PTA event of the year." says Carolyn McCarty, Illinois PTA President 
See highlights from SPOTLIGHT 2023 fun-filled afternoon here!
Learn more about SPOTLIGHT.