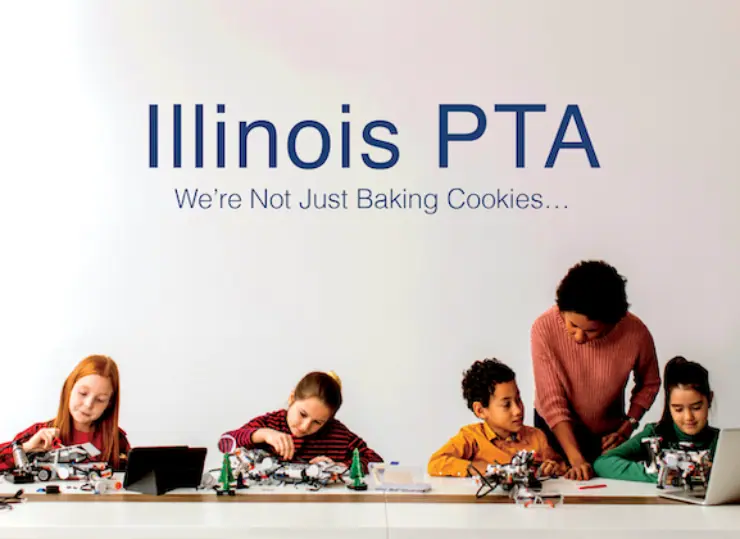 Illinois PTA Supporting Members
For just $25, you can become an Illinois PTA supporting member, helping sponsor Illinois PTA programs and advocacy across the state. Your membership will support:
Illinois PTA's Spotlight, bringing hundreds of Illinois families together annually for hands-on arts workshops and celebrating student excellence in Visual Arts, Photography, Literature, Music Composition, Dance Choreography, and Film Production.
Programs for children run by local PTAs in the arts, STEAM, literacy, online safety, bullying prevention, and healthy lifestyles.
Providing a voice for Illinois families on assessments, school funding, college and career readiness, early childhood education, children's mental health, and more through Illinois PTA volunteers serving on numerous Illinois State Board of Education, General Assembly, and other state agency committees and panels.
Illinois PTA advocacy for equitable school funding, Juvenile Justice issues, college and career readiness, children's mental health, and more to make every child's potential a reality.
An Illinois PTA Supporting Membership is valid for one year from the date of joining. There are no meetings to attend, volunteer expectations, or any other obligations. A supporting membership is solely to support the mission of the Illinois PTA.